I know what you're thinking: what the hell, movita? Where have you been?
I had some big plans for this pandemic. I figured I should make the most of my unemployment and divided my house into 15 small zones (rooms, hallways, staircases, entryways) for deep cleaning, purging, organizing, and trim painting. I got eleven zones done. It was time consuming, but I felt good. Real good.
And then my body double-crossed me.
Remember when I told you I was anaemic? Well, it turns out there was a reason for it and that reason became very apparent in the 24 hours before I had to go to the emergency room. I'm fine, and I'm going to spare you the sanguinary details, but let's just say SHIT GOT REAL.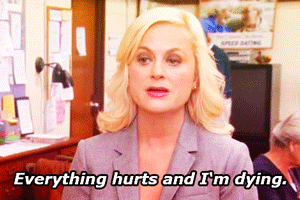 I'd just like to give a shout out to my uterus for waiting until a global pandemic to betray me in the most graphic of ways.
That was 2.5 weeks ago. They ran tests, did imaging, gave me a diagnosis (not life-threatening, Ethel, don't start a GoFundMe page), and put me on some medication to keep things under control. They told me that it was very good that I had come to the ER because I had lost a lot of… life-sustaining essence.
2.0 handled the whole thing like a champ, waiting for hours in the hospital parking lot because he wasn't allowed to accompany me during the pandemic shutdown. When I asked if his workmates were okay without him that day, he said, "Of course. Don't worry a bit."
When I asked if he told his workmates why I was at the hospital he said, "I told them you fell down the stairs. It just seemed easier."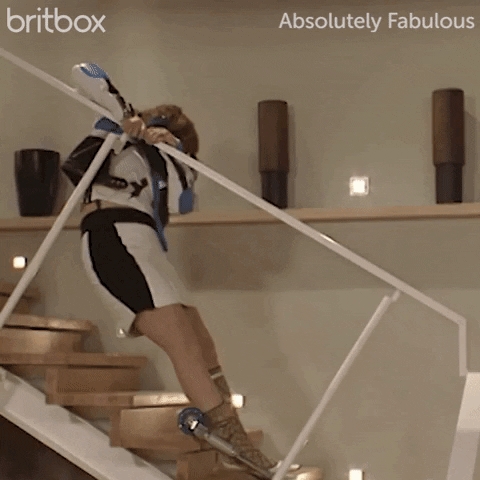 A few days ago I had more blood work done. An hour and a half later my doctor's office called and told me to go the hospital immediately. Within 15 minutes of arriving at the hospital, I'd had an electrocardiogram and blood work done. A few hours later I was receiving a blood transfusion. And a few hours after that I was at the pharmacy picking up a new medicine that will cost $1200 to keep my insides inside of me. #worthit #probably #luxuryuterus
So, there are some problems with my lady parts and I may require surgery. And there are a number of amazing health care workers in this city who have now seen me at my most vulnerable and corpse-like. Not one even batted an eye as I stood holding my crotch in the middle of their nursing station asking about soaker pads.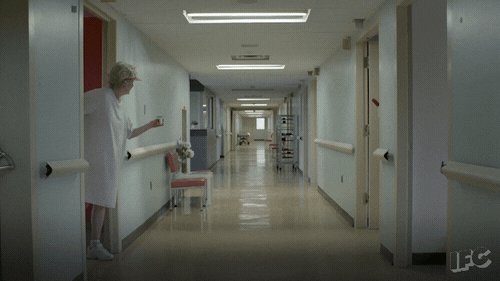 Why am I telling you all of this? Filling your heads with nightmares? Two reasons:
I told you about that time I almost pooped my pants, so it only seemed right to keep that over-sharing going.
Some of you have been sending me messages to ask if I am alive. (I am.) I've been a little preoccupied with staying alive Netflix so please consider this post my answer to all inquiries.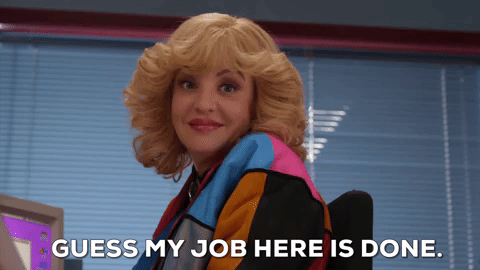 As I waited for my blood transfusion (it takes a while to find blood equal in value to mine), I got really hungry. I had a granola bar in my bag so I wandered out to the nurse's station and asked if it was okay to eat it. The nurses checked my chart and then called a doctor over.
Doctor: What's that you need?
movita: I was just wondering if I can eat this granola bar before my blood transfusion? Like, is there any chance the oats will clog the tubes?
Doctor: Oats?
movita: Yah. It has oats and apples in it.
Doctor: Oh, the equine diet! I didn't hear you.
movita: I guess I was a little… hoarse.
Nurse: Alright, you two. I think what the doctor is saying is that you can go eat your snack.
Doctor: Get off your high ho–
Nurse: NO.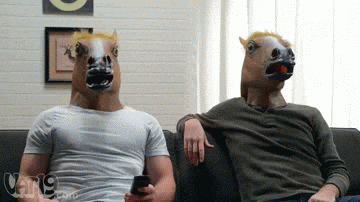 When I was receiving the gift of blood/life I told a nurse just how grateful I was that someone had donated their ketchup for me. I told her that I would, without a doubt, return the favour in the future. She looked at me, touched my hand and said, "That's lovely. But no one is gunna want any part of you for quite some time."
And we laaaaaaauuuuughed.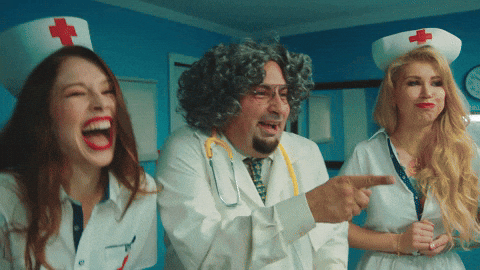 So that's my update for now. I really am fine and now that I've received the gift of hemoglobin I'm up and about and feeling like a real, live human again. I have lots of other news to tell you when I'm feeling a little less lazy. For example, 2.0 is now best friends with a crow. And some recent searches for adult diapers has significantly changed the targeted advertising I'm seeing on Facebook. (I'm not complaining.)
By the way, if you are able to donate blood, please do. The people who get it really appreciate it.