Oh, hey. It's been a while. Like, eight months. I've been away so long that as I'm typing this I'm also trying to re-learn how my site works because there have been upgrades and I'm befuddled.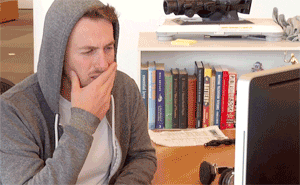 When we last talked my uterus had tried to assassinate me. I had a blood transfusion and was put on medication that cost about the same as buying a pony. A not-great pony, but a pony nonetheless. All the stress and anemia and adjusting plans and putting stuff on hold and trying to keep my insides inside of me and eating beef and blood tests and appointments made me feel not much like writing. (Still good at sentencing though.) So here we are all these months later and I kinda miss you guys. Let's catch up!
You'll be pleased to know that I have crafted two posts for you with a lot of rambling, run-on sentences, and a bunch of information you didn't ask for. In this post, we will discuss the magic that is my body.
In the next more-fun post I'll tell you all about all the other stuff that has been going on since we last talked. Spoiler alert: 2.0 is as entertaining as ever. I assume you will all skip this post and move on to the funner post when I publish it later this week. I mean, I would.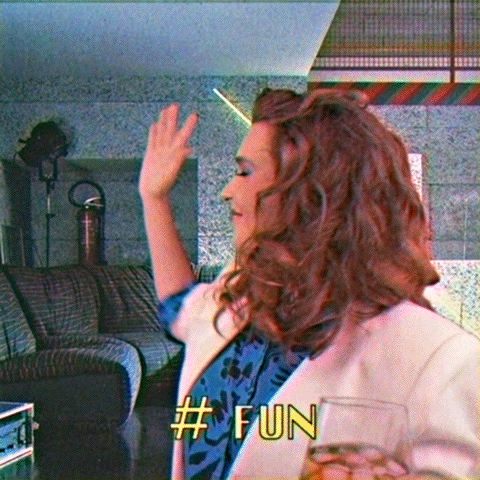 My pony medication was basically a 2.5-month summer love affair that allowed me to do a good portion of my outdoor photography season. The Virus was almost non-existent here for a couple of months, so distanced human interaction was allowed. It was awesome and busy and I loved every second of it.
Then my medication was recalled and I was afeard to leave the house for a few months.
I stepped away from teaching. It was supposed to be my last year before transitioning into my new career (prolly dance photography but I read an article about panda nannying and that looks pretty cool too). Teaching seemed impractical given the… instability of my insides. Plus my shituation put me at a higher risk for Covid complications which made being around a lot of humans a bit daunting. Surgery would also require a two-month break because teaching advanced ballet can be quite physical. (I mean, the way other people do it.) So I haven't been in a dance studio since March when we were shut down in the first wave.
Guess what? I feel better than I have in years! Except for my uterine-area, of course. Like, no more body pain. I'm a new woman!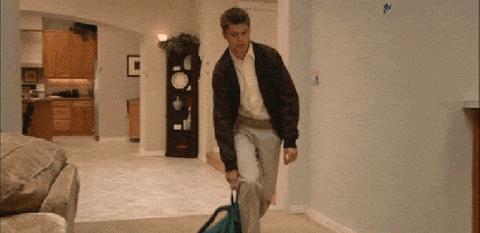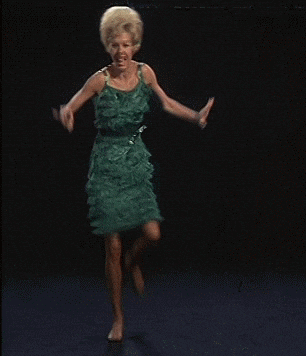 The second wave of The Virus arrived here in October, and around the same time, I learned I'd be having a total laparoscopic hysterectomy with bilateral salpingectomy. #fancy
In case you're wondering, I had a bad case of submucosal fibroids. If the word 'submucosal' bums you out, you aren't alone. It's right up there with ointment and squirt. Fibroids are very rarely cancerous, so I'm grateful for that, and the pathology reports will be back soon to confirm. But the ER doctor described them as 'real troublemakers' as far as fibroids go. They are also the rarest kind, so as always I am an overachiever.
By mid-November, I started isolating when I learned that I wouldn't be allowed in a hospital if I inadvertently visited a potential Covid-exposure site. I left my house for daily walks but was about it. Sometimes 2.0 would take me for a car ride like a dog.
I'm not gunna lie to you: I loved isolating. Didn't miss society a bit.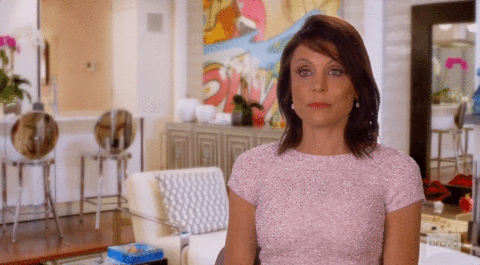 Because Nova Scotia is a small place our Health Authority releases a list of potential exposure sites every day. Actions like this have made us one of the safest places in the world right now. The lists are very helpful for contact tracing, but also make 2.0 and I realize just how little we interact with the general public. In the evenings when they release lists, I read the locations off and 2.0 responds to each with: nope. Never been. No. What even is that place? Nope. Never heard of it. Is that a restaurant? IT'S A GYM?! No. No. Nope.
On December 23 I got the call that I'd be having surgery in January. Honestly, it was the best Christmas gift a gal could ever get. I was feeling pretty tired of feeling pretty tired, and the anxiety of the past several months was really getting to me. I even considered watching some reality tv. That's how bad it was. I was excited and terrified and thought a lot about how I was going to be naked on a surgical table inflated like a whale carcass in front of a bunch of strangers.
FYI, this is what you face when you have to take yourself to a doctor's office these days:
You really get the distinct impression that you might not be leaving in anything other than a body bag.
And then it was January 11. Surgery day. The whole thing is surreal now. First off, I came through with no complications, so that was great. But I imagined being wheeled into the operating room asleep. Like, I wouldn't see the room or most of the people who'd be seeing me naked. And they'd stand over my resting body saying things like, "Aw, look at that pocket-sized creature. She is enchanting." But no. I WALKED into surgery. A nurse led me through a set of swinging doors to the brightest room I've ever been in. Brilliant white, sky-high ceilings, equipment everywhere, and a bunch of doctors and nurses bustling around. I climbed up onto the bed (slab?) and one of the anesthesiologists cracked a few jokes. It's a teaching hospital, so honestly, I think the jokes should have been better, but no program is perfect. My surgeon had two residents by her side. There was a second anesthesiologist starting a new job at the hospital. And there was a nurse standing beside me who talked to me until I fell asleep. I'm most grateful for her kindness because I wanted to curl my body into a tight ball.
And then it was over. You just wake up and everything is done. No one says a word about how they heaved your legs into a set of stirrups or how they got the hospital-issued underpants off you.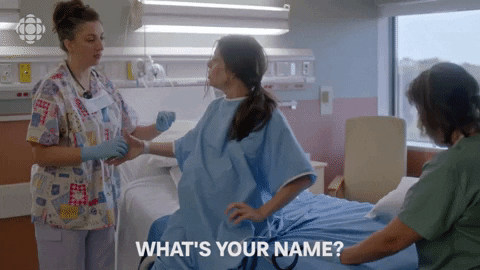 I stayed overnight in the hospital. Showed 'em just how good I am at fainting. Slept a little, and was in total awe of the nurses caring for me. They are saints, people. When someone helps you get on and off a toilet when you can barely stand? That's some holy being level shit. When that same person prepares a hot facecloth to wash the day off your face? You could weep.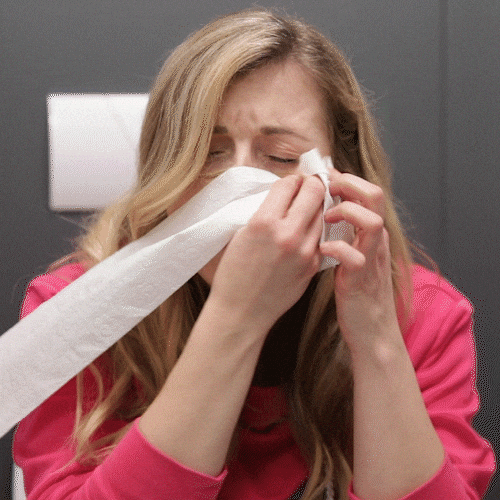 The first couple of days at home were a little rough but very manageable. I stopped my pain medications before the week was done. I've been going for two walks a day since day three post-op. I'm up and about all day save for an hour of rest in the afternoon. And though there's still a lot of healing for my innards to do, I'm feeling stronger every day.
It's generally 6-8 weeks before you're cleared for 100% normalcy, and I went into the surgery a little weak, but I'm well on the way. 2.0 has been an incredible nurse. And by incredible I mean strict.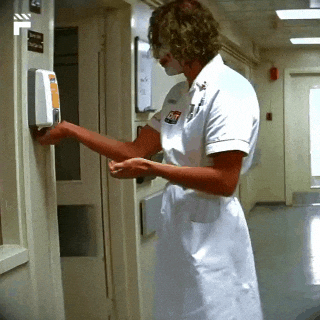 He's been filling my body with fruit and veggies, making me drink lots of water, helping me in and out of bed, and doing all the chores around the house. He checks my incisions, yells if he thinks I'm doing too much, and helps me put on socks when my swelly belly gets in the way.
On the weekend 2.0 hit the grocery store for more healing foods and brought home two special treats to be consumed in "small portions" at his discretion "when needed."
When I asked why he put them on the floor he said, "Because you can't reach anything down low."
I know a lot of you are wondering what happened to Ginger 2020. It might even be why you've pushed through this endless update. You were probably thinking: she'd better be here to tell us she lost the use of her goddamned arms. And I didn't want to pile on to the misery some of you experienced in 2020, but…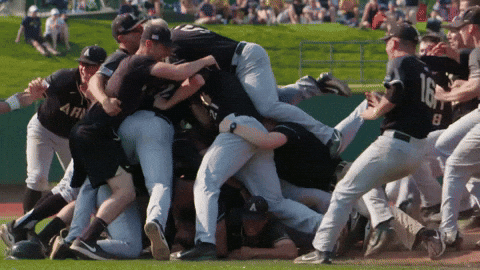 I wasn't feeling up to it. That's it in a nutshell. IT'S ACTUALLY A LOT OF WORK YOU GUYS. Like, three weeks straight in front of a computer emailing, organizing, formatting, and writing. Three weeks of people emailing to say: I CAN'T FIND MY ENTRY ON YOUR BLOG! Three weeks of me emailing back to say: that's because the competition hasn't started yet. Honestly, I was worried that I might Marlena Evans a few people.
I know that Ginger is something that some of you look forward to every year. Yes, this says something about you, and yes, that something isn't great, but I get it. I have no doubt that 2021 is going to be a better year, and that Ginger will make a triumphant return. So if you're trying to avoid humans and keep busy in isolation, you might wanna get a jump on things.
That's it, pals. The story of my body. Happy New Year! I think we're gunna be a-okay.