More ginger! Take a gander at our second grouping of Ginger 2017 entries! I like to call this batch: The Storytellers. 
Cast your vote at the bottom of the post to help determine the winner of the 2017 People's Choice Prize. (For more information on how this competition will go down, click here.) Don't forget: commenting could win you a prize!
. . .
The Dewar Family's Readying the Mochi for the Kessel Run
The Dewar Family sent a novella with their entry:
Hänszel is rounding up the mochi, who have wandered off to investigate the Drosselmeyer's wood shed. It is not easy, in fact, to tell if they are on their way there, or on their way back. Mochi can be tricky that way.
Okay, so in this scenario Japanese rice cakes are able to make decisions and Nutcracker characters have entered the world of Hänszel and Gretel. Right?
Mochi are a locally-grown, organically-fed, GF(!) delicacy that has been fattened up for the New Year celebrations on far-off Kessel, where their rounded, gelatinous bodies with sweet-bean centres are highly favoured. These mochi have been fed on seasonal rice crispy squares, giving them the characteristic red, green and white colours. Hänszel will have no problem collecting them – although they seem to be able to move quite quickly, for all that they have no legs, arms or other appendages to speak of.
Wait. Kessel? Are we bringing Star Wars into this story? Unless… is Hänszel a Star Wars character? And the mochi are eating other baked treats? What's the word for cannibalism when the cannibals are sweet treats? So. Many. Questions.
His twin daughters Gretel and Gretchen watch in amazement from the shelter of their little ginger concoction.
Oh, I'm pretty sure Gretel and Gretchen are just confused.
The family's pups are in on the fun, too. Little K-pup (the foxhound pup) is listening to R2-D2 tell him about the canine splendors beyond the family compound, but the slightly more survival-oriented Kip is wondering if mochi is good snacking. Better watch out, little Kip – mochi are capable of self-defense, as poor old Darth is finding out, having been shrunk by an annoyed mochi and (if he doesn't act fast) will soon be absorbed.
WHAT IS HAPPENING HERE? MORE CHARACTERS? Surely there will be no new additions to the cast from this point forward.
Two crows…
SON OF A BIRCH!
…are about to make off with what looks like candied rocks, but they will be surprised when they get home. Hänszel will have to replace those solar cells later. Yes, there is always excitement to be had at a mochi farm.   
Alright. Bonus points for details, Dewars. By the way, it took me 10 minutes to find miniature Darth Vader and now I'm blind.
Let's discuss this ginger tableau, shall we? Look at Hänszel's house! Why would the crows want to eat rocks when there are perfectly delightful — and most likely tasty — roof decorations underfoot? Drosselmeyer's wood shed is a lovely addition to this well-manicured property. He must have spent a lot of time crafting that chocolate walkway. And look at that thing in the upper right corner. That… Millennium Falcon? Sweet piping skills there, Dewars!
I need to rest now.
. . .
Richard's Best Christmas Gift
Richard is 17. When I was his age, I was hanging out with the Ginger Panel at the local sandpit drinking peach schnapps. Don't do this, Richard. It's a good way to break an elbow and/or get arrested.
This laptop was a Christmas surprise. Now, unwrapped, with a rice paper gift tag and pastillage bow thrown aside, it features a rice paper image from Dragon Ball Z printed with edible ink. The mouse is made of pastillage, and the laptop itself is solid gingerbread covered in pastillage. The keys are pastillage with royal icing details. Everything is held together with royal icing. The Hp symbol on the back of the monitor completes the look, and is made of royal icing. 
Let's get gingercational! If you, too, can remember a time when no one wore a helmet for anything, you might need help understanding Dragon Ball Z. DBZ (as those of us in the know like to call it) is a Japanese anime television series. Anime is a fancy word for cartoon used so adults will feel less creepy about watching them. The popularity of DBZ has led to movies, video games, soundtracks and some serious merchandising. So, your basic parental nightmare. Cha-ching!
Now, take a look at that laptop. Are you ready now to witness a power not seen for thousands of years? (Yah, I just dropped a DBZ quote on you.) Expertly assembled and complete with an edible mouse, this is gingering at its best! The attention to detail is superb — I can't even imagine how hard it was to pipe those keys with royal icing. Even the gift tag and bow are munchable! Hewlett and Packard would be most impressed with this sugary endorsement, Richard.
. . .
Tanya & Family's Vintage Campers on Parade
Tanya sent a lengthy dissertation with her family's entry:
After being separated for 23 months my husband and I remarried on Nov. 14, 2012 (or thereabouts neither one of us can remember the exact date so I picked one). On my vision board for family life together I pinned a 1968 Delux Serro Scotty Travel Trailer. 
Ah, this is nice. Love, vision boards, trailers.
My boys and I looked high a low for this trailer during the marital separation. No 1968 Scotty in Colorado. The spring after our vow renewal camper shopping began again in earnest. We purchased the "Lily Pearl" in July. The "Lily Pearl" became our "rebuild the marriage" project for the rest of the summer. Funny what you can remember about a person in an 8X14 foot space.
I can guarantee that the Lily Pearl would have destroyed my relationship with 2.0 in under ten minutes.
She set off on her maiden voyage in August of that year with myself, my husband, 2 boys and 2 dogs to the wilds of Colorado.
All of you? IN A TRAILER? In the WILDS? Good grief.
What else could we make in 2013 for our annual gingerbread family fest but vintage campers? My husband for the first and only time sat and made the gingers with the family that year.
I've heard of this sort of thing. I think it's called Stockholm syndrome? It makes people do some pretty weird stuff after a period of captivity.
I made the Lily Pearl a replica of our "marriage rebuild project" camper. My husband made the Coca-cola semi he was driving at the time. My eldest son made the camo toy hauler. My youngest son made the haunted vintage camper. My Dad made the very difficult to get 'round" airstream.
You know, it seems that it is often the baby of the family – the observer – that best reflects upon a situation. Note that the baby of this family made a HAUNTED camper. Just sayin'.
Tanya, this entry is ginspriational. Mostly because of the work you've done to rebuild your marriage, but also because of the work you did as a family to create this sugary caravan. A feast for the eyes! I love that each vehicle has a distinct personality. The Lily Pearl is precious! She has a real Summer of Love vibe. That Coca-Cola semi could be used in the company's promo materials. Your dad's airstream is phenomenal – curved gingerbread IS difficult! A camouflaged toy hauler? A brilliant way to thwart robbery attempts by rogue gangs of children. And the haunted vintage camper. What can I say? Gummy worms make everything better.
Want to hang out with Tanya and her Joyous Family? Of course you do! You can find them here: thejoyousfamily.com
. . .
Cindy's Sweet House Avec Dead Body
Cindy writes:
Seriously, I can't even whine this year, like I did last year. Last year was very artistic, carefully crafted and the people looked like real people, and I didn't even place, not even 'Peoples Choice.'
Well… you're whining a little.
This year I thought my house would kill me. A week before it was due to be turned in I told Hubby to throw it in the dumpster. It was my first time doing a proper house and the parts didn't fit together.  The figures (1/2 the size of last years) looked like a kindergardener's drawing, and it looked like a candy factory had vomited on it. We delivered it to the contest on our way out of town for Thanksgiving, with an unhappy cat yowling in the back seat. We came home to find it'd gotten first place in the adult division. I ain't complaining!
See, Cindy? Sometimes things work out! By the way, there are worse things than a candy factory spewing its innards all over you.
And just for you, Movita, Hubby says this one includes a crime scene. He swears the kid in the front yard is a dead body. (He's making snow angels. That's my story and I'm sticking to it!)
After taking a good look at Cindy's entry, I emailed to tell her that I definitely thought the kid in the yard was dead. And Cindy emailed back to say:
It wasn't just my husband and you with the dead kid. About three other men commented on the dead kid, while their wives were saying 'making a snow angel, how cute!' 
Women, amiright? Look at that kid. That's a murder victim if ever I saw one! Also, in the second photo… is that a man dressed as Santa peeking in the window? Because I watch a lot of true crime shows on television, and I can tell you that perps often return to the scene of the crime to witness their handiwork and revel in the chaos they've caused. Though… that family doesn't seem overly concerned about the dead kid in the yard. Or the man creeping by the window. Still, maybe call the police?
Look at this sa-weet entry! Murder aside, it's the sort of creation that I could stare at for ages. So many teeny-tiny details! The candy masonry and roof, the peppermint floor (must be sticky), the kitchen full of holiday treats. Did you spy the tiny gingerbread house on the counter? The lace curtain over the window? The tiny clock and wreath behind the Christmas tree? The bloodthirsty criminal at the window plotting his next move? Deeeeeelightful!
If you'd like to hang out with Cindy, you can follow her on Facebook. She assures me that her page "… has the steps of all two gingerbread houses I've ever done." https://www.facebook.com/GingerbreadAdventures/
. . .
Julie's Ginger 426
Julie writes:
In 2016, my mom decided that she no longer wished to live by herself in our family home, so after 50+ years, we moved her from that house, a 1920's Sears bungalow, to an independent living community. We spent the next 6 months or so cleaning and sorting and finding homes for her treasures.
Julie, I was so pleased when I received your entry because I only recently learned that Sears used to sell houses in their catalogues. I saw something about it on television and then I googled Sears houses for about seven hours straight. So… another productive day.
In the spring of 2017 we sold the house to The College (unsurprising, as they own all of the surrounding property and she was the lone remaining holdout), knowing that their intent was to tear it down.
Bastards. I hate The College.
In the summer of 2017 I had the surreal experience of watching my childhood home be demolished. (I even streamed it live, for faraway family wanting to witness it as well. Not mom, though – she understandably had no desire to watch.) Within a few weeks, the lot was cleared, sod was placed, and you seriously would never know that a house had stood there for almost a hundred years.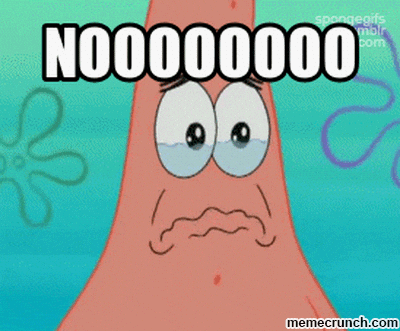 So this is my homage to our family home – the Gingerbread 426. Nowhere near perfect, and nowhere near as quirky and awesome as the real thing.
Oh, Julie. Oh, Julie's Mom. My heart is sick. This is exactly why my sister and I were banned from watching Lassie when we were children. On more than one occasion our parents found us huddled together on the couch, sobbing over that dog. That beautiful, soft dog. I mean, why were those shows so sad? Whyyyyy?
Look at that house! Perfectly piped siding, shingles that beg to be munched upon! Take a gander at the stonework at the bottom of the front steps! The adorable brick chimney adorned with an equally adorable wreath! Did you notice the little handrails leading to the front door? Glorious! What a wonderful tribute to your family home, Julie.
I think I'll call my mom now.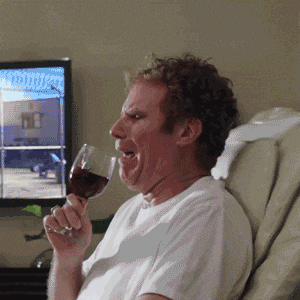 . . .
Cast your vote below! The (one) overall winner of online Ginger polling will win the 2017 People's Choice Prize! And don't forget to leave a comment – you could win a prize!
Repeat voters are blocked by cookie and IP address.
Polls close at about 12 pm AST, Wednesday, December 20, 2017.
View Group 1 entries here.
Group 3 entries will be posted on Wednesday, December 20.