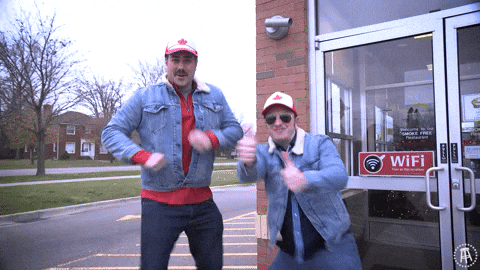 We celebrated Canada Day yesterday. It's like July 4th for you Americans but with ketchup chips.
Years ago I lived in an apartment in the north end of Halifax and could watch the city's Canada Day fireworks from my balcony. It was also a good vantage point for enjoying dudes being dudes. On this particular holiday it started with my neighbour, moved to whistle very loudly at the fireworks. A man in a backyard across from us whistled back, followed by the guy on the balcony below us. A challenger from the next street over answered the call, and then a rival from the condominium next door appeared on his balcony with a few of his friends. In the blink of an eye a dozen dudes were engaged in an intense mouth-flute battle. A woo woo war had taken over the neighbourhood.
Alas, all good things must come to an end. Some guy brought out a trumpet and things kind of fell apart after that. Mostly because he couldn't play the trumpet and then people were laughing too hard to whistle.
That's just how we do in these here parts.