meet the 2018 ginger panel
Prepare yourselves! Ginger 2018 is here! Beginning on Monday you'll see 21 competitive ginger masterpieces on this here blog.
Voting for the People's Choice Prize starts on Monday and will continue until Friday. The (one) ginger creation with the highest total number of online votes will claim the prize. There are 4 groupings of ginger creations; you can cast a vote in each poll. That means you can vote for 4 ginger masterpieces! FOUR!
Don't forget to leave a shout out for your favourite entries in the comment sections – I know it means a lot to our competitors. Also, commenting could win you a prize. You can support your favourite entries by encouraging your friend to vote too. If you have more than one friend, good for you. No one likes a bragger.
I'd like to introduce you to the members of the 2018 Ginger Panel. These are the people tasked with selecting 1st and 2nd place winners from a pile of Ginger awesome. This year's panel is made up entirely of people that I believe will challenge me most when it comes to my inheritance. These are the derks who will race to Beaucoup Headquarters and try to take the stuff that is RIGHTFULLY MINE once my parents are rollin' with Jesus.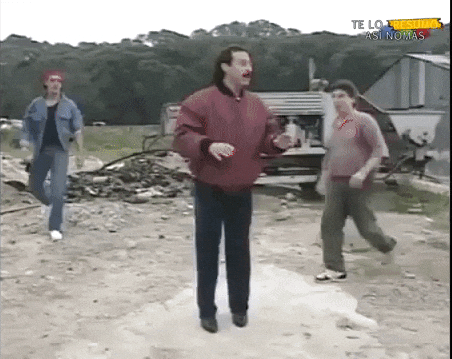 Meet the 2018 Ginger Panel!
Haddy Beaucoup
Haddy is my sister. I'm quite sure she wants the print in my parent's dining room that I've had my eye on for 40 years. Her impeccable taste makes her a worthy opponent and the sort of judge who will come at you like one of those crazy mofos in Vikings.  
My Cousin Alana
When Alana discovered I had started labelling the items I want at my parent's house she brought her own labels and started covering mine. This complete disregard for the rules concerns me greatly but will undoubtedly make her a very capable judge of Ginger. 
Adopamop Beaucoup
Adapamop is my brother. He will probably want my parent's comfy couch and expect me to pay for shipping to his home in France. Adopamop has some very strong opinions when it comes to gingerbread construction, so impressing him is as about as likely as me ever understanding how bitcoins work. 
Christine, my BFF
Christine and I have been friends since 1972. About thirty years ago she indicated that she wants my mother's decanter set when Rosie… is done with it, and I've been nervous about her intentions ever since. Christine actually requested a place on the 2018 Ginger Panel which makes her either the most eager or the most pathetic judge in Ginger history. 
2.0
I know what you're thinking: he's on your team! He won't take anything from the woman he loves most in the world! But you'd be wrong. That's not how couples work. Not the good ones anyway.