I know I haven't been around here much lately, but I've been super busy trying to earn the respect of a local school-yard gang, so… it's been a lot of late nights.
A couple living in the basement apartment across the street from us spends a good portion of their days and evenings chain smoking in their car. (Sorry for the awkward sentencing.) The car, by the way, is running the entire time. We're talking hours a day. I've nicknamed their car The Cancer Chamber, but sometimes defer to my second favourite name — The Global Warmer — thanks to all the idling they do. I kinda want to slash their tires.
Several weeks ago my former employer posted the following update on their website:
No further information. Just that one sentence. Naturally most of my friends started sending messages asking a) what the hell, and b) what the actual hell. It was — hands down — the most amusing (and succinct) status update any of us had read in a very long time. The roof, by the way, did not blow off. It sustained damage in a storm.
We've had a very unusual winter here, receiving only a fraction of the snow we normally get. Which is sad because it means I don't get to see much of my favourite reporter doing what he does best.
VIDEO: Schools closed, roads slippery, snowplows out… and reporters on TV. pic.twitter.com/DAGBJiyufH

— Brett Ruskin (@Brett_CBC) January 30, 2018
Last month I dumped my webhost and found the new love of my life: Websavers. The geniuses over there have been fixing up a few things behind the scenes on this glorious, crap-filled space. For example, you should be able to leave comments now. They've also made it possible for WordPress to track how dumb I am:
SOMETIMES MY FINGERS MOVE VERY FAST AND I ACCIDENTALLY TYPE IN THE WRONG LETTERS. It's frustrating for me too, WordPress.
A couple of weeks ago, one of my nieces called from France. After a lovely conversation, my brother jumped on the line.
Adopamop: Hey. What's up?
movita: Nuthin'. It was really nice to talk to Lucy.
Adopamop: Yah. Sorry she told you that you were the last choice. She didn't mean to make you feel bad or anything.
movita: What's that now?
Adopamop: Um… what?
movita: What did you say just now?
Adopamop: We went to the bakery.
movita: No. No, no, no. You said… I was her last choice?
Adopamop: Oh, that? Yah, I guess she called everyone else on the list and no one was home. Bill, Rosie, Haddy, her other grandparents, her other aunt… But you were home! And you picked up!
movita:
Adopamop: I think the list was alphabetical? You would have been way down there.
movita:
Adopamop: Kinda sorry I brought it up now.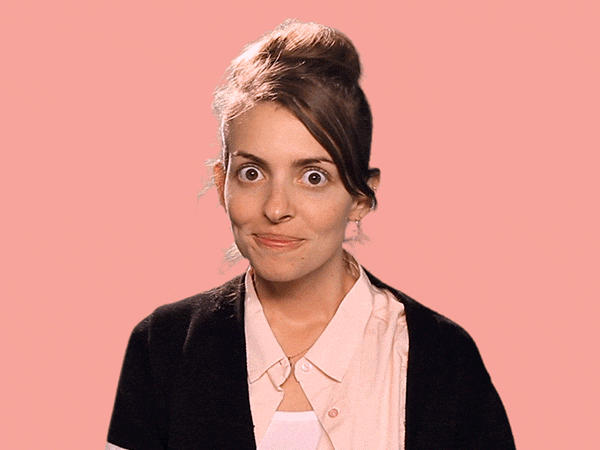 My sister – WHO ACTUALLY CARES ABOUT ME – sent me this delightful video because if it doesn't involve murder, I probably won't watch it. Even if the murder doesn't go so well.
And finally, a little PSA: you may see some older posts resurfacing in your email/rss feed. I'm in the process of separating some tall tales from the recipes on my blog, and sometimes the internet just won't let me do stuff on the down-low.