I had big plans for this summer which included blogging, writing a volume of Ballet Explained, a collection of autofictional essays and a bestselling children's book, becoming a skilled dance photographer, and purging our entire house. I have achieved 2.5% of this. (Okay, 1.5%.) I believe my lack of productivity has something to do with the humidity here. Nova Scotia is like an armpit in July and August.
Good news! Murder Couple is back together! I saw them walking hand-in-hand the other night. They looked very happy and Murder Dude finally cut his hair. (Thank god.) Also, last night I watched as Murder Dude passed a man walking on the other side of the street and then slowly looked back at that other guy with an expression that most definitely said: a hunter is going to stumble upon part(s) of your body seven years from now. That was some awkward sentencing there, but you catch my drift.
Related: the other day someone asked me if The Rutherfords are Murder Couple, and I was all: no, no, no. You've got it all wrong. Murder Couple is a couple that murders, not a couple that everyone wishes would… disappear.
Speaking of The Rutherfords, not so long ago one of the kid-Rutherfords gave me a detailed description of a family weekend. It centred on the usual Rutherford junk: hikes, bike rides, nature, playgrounds, sporting events. After several minutes of describing every activity I've never wanted to participate in, she finished with, "And then our toilets exploded."
Naturally, I requested clarification. "Backup! What did you say?"
She slowly repeated, "OUR TOILETS EXPLODED," like I was an idiot.
So I said, "Listen kid, that was your hook. You OPEN with 'our toilets exploded' and then proceed from there. Leave that nature crap out in the future."
I feel like priorities are not being emphasized in that house.
Since leaving my job in June, I've run into a number of former colleagues, usually when shuffling around a shop in spaghetti-stained leisurewear. Those colleagues always furrow their brow and say something in hushed tones like, "Are you okay? What are you going to do? You must be finding it so hard. Are you finding it just so hard?" Now, I acknowledge that I may have forsaken makeup and fashion for the summer life, but I ain't havin' no hard time. So I have to whisper-shout something like, "You know I resigned, right? I WANTED TO LEAVE. That's what resigning means."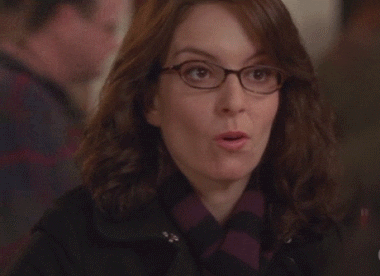 Do people not resign any more? Is it not a thing? Also, should I be dressing up to buy bananas? What should I be wearing to the grocery store? Please inform.
I know there's a lot of talk about the rise of hatred and general assholery in the world, but there are just as many people trying to open their minds and hearts to all sorts of humans. Take, for example, the elderly woman I ran into while doing errands the other day. We struck up a lengthy conversation in the aisle at Michael's, and I'm pleased to say she was determined to accept my lifestyle, absolutely no questions asked.
Her: And what is your partner's name?
Me: Derek.
Her: That's an interesting name for a woman.
Me: Yes. Yes, it is.
Aaaaand now you know 2.0's real name.
SaveSave